Knees to the earth
Beautiful Jesus How may I bless Your heart? Knees to the earth I bow down to everything You are. Beautiful Jesus You are my only worth. So let me embrace You always as I walk this earth. - Watermark
Frequently asked questions
Why is my baby still rear facing?



for more info: www.car-safety.org


Are you STILL nursing that baby - with all those teeth?

yes! LOL! Down to once a day - should be finished by May.

21 month milestone
Get blog updates:
Blogroll
My blogging buddies and other blogs I read:
Special Prayer Requests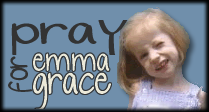 Recent Comments
Mommy sites
Wednesday, August 30, 2006
Little Lady K Updates:
She has had so many

firsts

the past couple of weeks. I am not sure I can remember what they all are.

Here are a few:
She now sings! It is incredibly funny. She likes the song

Mr. Sun

(she does the hand movements and everything!) and she sings it to herself in bed when she is going to sleep. She is not saying the real words, but you can tell by her

tune

what she is trying to sing.

She has mastered the movements to

Itsy Bitsy Spider

and can even say

- "sitsy bissy"

. She has learned how to kick a ball and loves to kick anything round she can find in the floor.

She has learned to climb - and the other morning when I was standing on the coffee table (I know - good example, Mom) changing a light bulb in the ceiling fan, I looked down find her up on the table with me.

She has been earning major cute points lately when she gives me at least 20 kisses through the slats of her crib at night when I put her to bed. Then she wakes me at 2:00 A.M. (her crib is in our room by my side of the bed) and I find her with her lips puckered and her head pressed against the bars of the crib waiting for me to roll over and give her a kiss. Since it is usually 2 or 3 in the morning when she does this, those cute points really work in her favor!!

That's all I can think of right now, so I hope you enjoy the pictures - which my sister Melanie reminds me, is why people visit my blog in the first place.





posted by Crystal @ 3:27 PM

About Me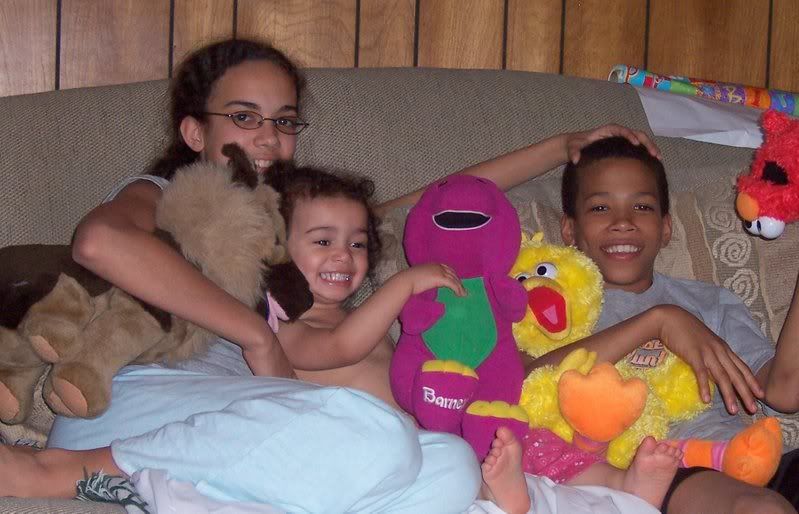 Name: Crystal
Home: United States
About Me:
See my complete profile
Previous Post
Archives
You are visitor
My buttons
---
---
Add Snippets to your site
---

Christian Women Online
Blog Ring
Join | List | Random
---