Knees to the earth
Beautiful Jesus How may I bless Your heart? Knees to the earth I bow down to everything You are. Beautiful Jesus You are my only worth. So let me embrace You always as I walk this earth. - Watermark
Frequently asked questions
Why is my baby still rear facing?



for more info: www.car-safety.org


Are you STILL nursing that baby - with all those teeth?

yes! LOL! Down to once a day - should be finished by May.

21 month milestone
Get blog updates:
Blogroll
My blogging buddies and other blogs I read:
Special Prayer Requests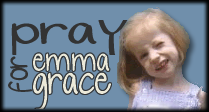 Recent Comments
Kili @ Live Each Moment on 7/13/2006 7:52 PM
Mommy sites
Thursday, July 13, 2006
More pictures
Wow! It's been a week since last post. Randy's on vacation this week so we are getting a lot of work done around the house. Mom moved last week and gave us her new living room set, her bedroom set, a window bench, and an extra couch.

We passed on our older sets and rearranged some rooms. I'll post some pictures of our "new" furniture later. I'm getting behind in my picture posting - I still need to get the 4th of July pictures up, too. Maybe tomorrow.

....in the meantime, here are some pictures from the past couple of weeks.




More pictures from cousin's visit:


Chasing baby cousin for a drink.


Letting Aunt Holly hold her!! :)


Trying to catch baby cousin for a kiss.

'K' Playing with her doll baby

Kids being silly

Playing in the Rain

(Yes, sometimes I let them)

I think the dogs think the kids are crazy for being out in the rain

Here she is - the wet "
rabbit killer
" herself....Princess...the name fit when she was a pup.
posted by Crystal @ 2:57 PM

About Me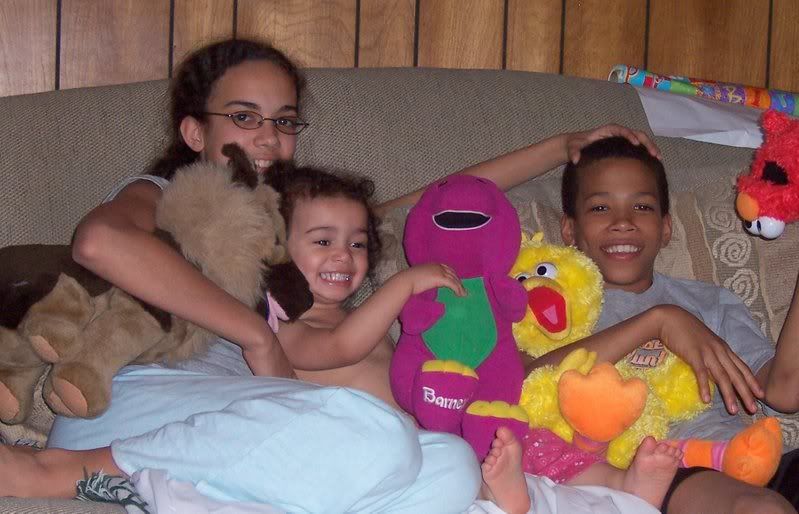 Name: Crystal
Home: United States
About Me:
See my complete profile
Previous Post
Archives
You are visitor
My buttons
---
---
Add Snippets to your site
---

Christian Women Online
Blog Ring
Join | List | Random
---