Knees to the earth
Beautiful Jesus How may I bless Your heart? Knees to the earth I bow down to everything You are. Beautiful Jesus You are my only worth. So let me embrace You always as I walk this earth. - Watermark
Frequently asked questions
Why is my baby still rear facing?



for more info: www.car-safety.org


Are you STILL nursing that baby - with all those teeth?

yes! LOL! Down to once a day - should be finished by May.

21 month milestone
Get blog updates:
Blogroll
My blogging buddies and other blogs I read:
Special Prayer Requests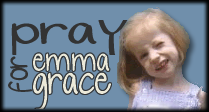 Recent Comments
Mommy sites
Monday, October 31, 2005
BAAAAAAAAAAAAAA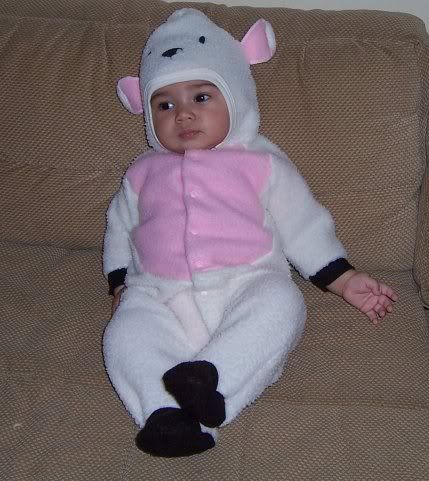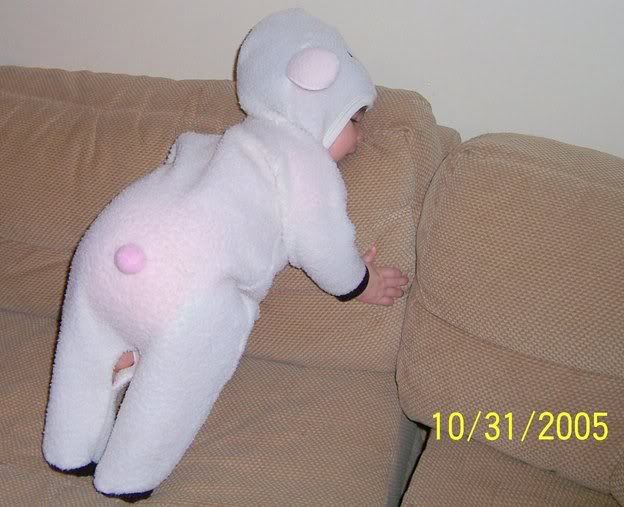 BAAA

These were taken before we went Trunk-or-Treating at the church down the street from us. She slept through the entire thing. A went as a nerd (yes, she actually had to dress up - LOL) - and J wore his dirt bike gear. I'll post them later.
posted by Crystal @ 11:24 PM /

Tuesday, October 25, 2005
Helmet
After earning all the stickers on the back of the helmet - today they have to turn them in. Here's a picture of them all first. We tried to take them off so he could save them, but they started tearing.
posted by Crystal @ 4:56 PM /

Friday, October 21, 2005
J's football season

Here are a few pictures from J's football season. The team made it to the playoffs, but they were eliminated in the first game against No. 1 Northwest. All the boys appeared to have a great time and have become good friends. On a side note: I survived my first year of watching my son play tackle football. It wasn't as hard to watch as I thought it would be, and he's ready for next year!


posted by Crystal @ 10:39 PM /

Wednesday, October 19, 2005
Growing up so fast

Can this be true? Is my "little girl" really 12 years old? Where have the past 12 years gone? As I reflect on how much she has grown, I am also struck by how much I have grown, too. Not to mention how much our family has grown, adding Dad, a 9 year old brother and a 4 month old sister.

This 5'1 tall young lady in the room next to mine was once the 7lb 14oz 22in baby I brought home from the hospital. As she transformed into the smiley/drooling 6 month old pictured on the right - I should have realized how fast time was going then. I thank God for showering me/us with grace as a single mother back then. There were so many things he was working in our lives then - that I am beginning to see now.
I'm thankful that He continues to show us grace and cover us in His love.






Thank you Lord for my daughter.
posted by Crystal @ 2:46 PM /

Guess who's 12 today????
posted by Crystal @ 9:08 AM /

Tuesday, October 18, 2005
Fall Pops Concert

A after her band concert tonight. She did a beautiful job on the flute. The entire program was nice. What a talented group of young people. Most of them practice daily, take private lessons once a week, and attend 2 hour band rehersals every Tuesday. She has been enjoying the experience greatly. Oh yeah - Tomorrow is her 12th birthday!!!!
posted by Crystal @ 10:19 PM /

Monday, October 17, 2005
Knees to the earth
You may notice from time to time I will post lyrics to a song that is impacting my thought life at the moment. I don't post these lyrics simply because of a lack of original thoughts on my part to share. I post these lyrics because at many stages in my life God has used music to reach me and keep my thoughts, and I wish to share the music lyrics with all of you.

Wonderful Savior
My heart belongs to Thee
I will remember always the blood you shed for me
Wonderful Savior
My heart will know Your worth
So let me embrace You always as I walk this earth

Be blessed, be loved, be lifted high
Be treasured here, be glorified
I owe my life to You, my Lord
Here I am...

Beautiful Jesus
How may I bless Your heart?
Knees to the earth, I bow down to everything You are
Beautiful Jesus
You are my only worth
So I will embrace You always as I walk this earth
Watermark – KNEES TO THE EARTH From the album: THE PUREST PLACE
posted by Crystal @ 10:56 AM /

Saturday, October 01, 2005
beginning
This is not my first blog. I usually blog elsewhere, although not on a regular basis. I am moving some of my previous blogs here at the request of several of my friends who blog here regularly. So I now officially have 2 blog sites and one family photo site. Please understand that with this many online "obligations" one or all of these will be neglected at one time or another.
posted by Crystal @ 8:01 AM /

About Me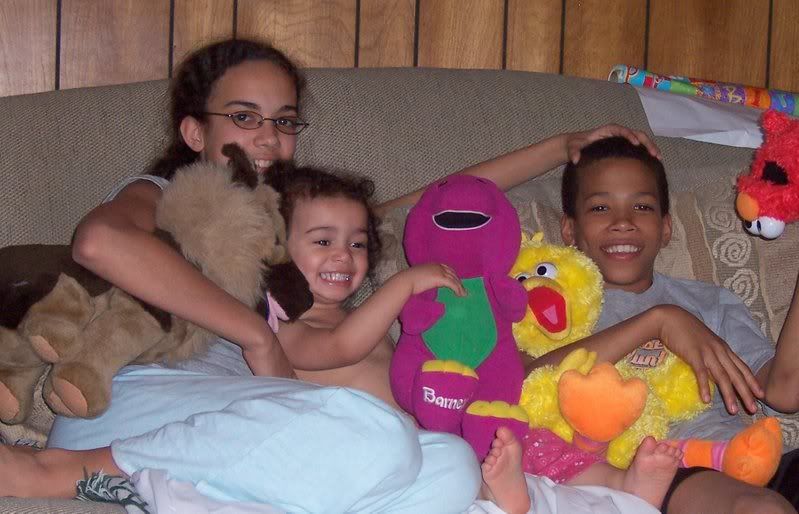 Name: Crystal
Home: United States
About Me:
See my complete profile
Previous Post
Archives
You are visitor
My buttons
---
---
Add Snippets to your site
---

Christian Women Online
Blog Ring
Join | List | Random
---