Knees to the earth
Beautiful Jesus How may I bless Your heart? Knees to the earth I bow down to everything You are. Beautiful Jesus You are my only worth. So let me embrace You always as I walk this earth. - Watermark
Frequently asked questions
Why is my baby still rear facing?



for more info: www.car-safety.org


Are you STILL nursing that baby - with all those teeth?

yes! LOL! Down to once a day - should be finished by May.

21 month milestone
Get blog updates:
Blogroll
My blogging buddies and other blogs I read:
Special Prayer Requests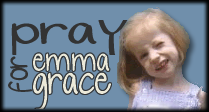 Recent Comments
Mommy sites
Tuesday, May 30, 2006
Thank goodness for green beans!



K's elimination diet has been somewhat difficult to maintain. She doesn't want anything to do with baby food, and the "grown up" food she was eating is currently on the elimination list.
To make up for these missed meals - she has added an extra 4 nursing sessions!!! I feel as if I have grown a new 22 pound permanent appendage.

One "grown up" food she has liked for months are her green beans. I didn't mark them for elimination...and if it weren't for green beans she wouldn't have much variety from the 'rice and apples/bananas' diet, and I wouldn't get much of a break between feedings.

Tonight she has eaten more than 1/2 a can of green beans and would eat more if the rest of us weren't eating them.

Friday is our next dr. visit - I plan to ask for a referral to an allergist. I would like to try and positively identify the offending food or substance without further trial and error.

Until then - it's a "green light" for green beans!.....that is unless there is a green bean allergy out there somewhere. I haven't heard of one so I think we are safe.
posted by Crystal @ 3:51 PM

About Me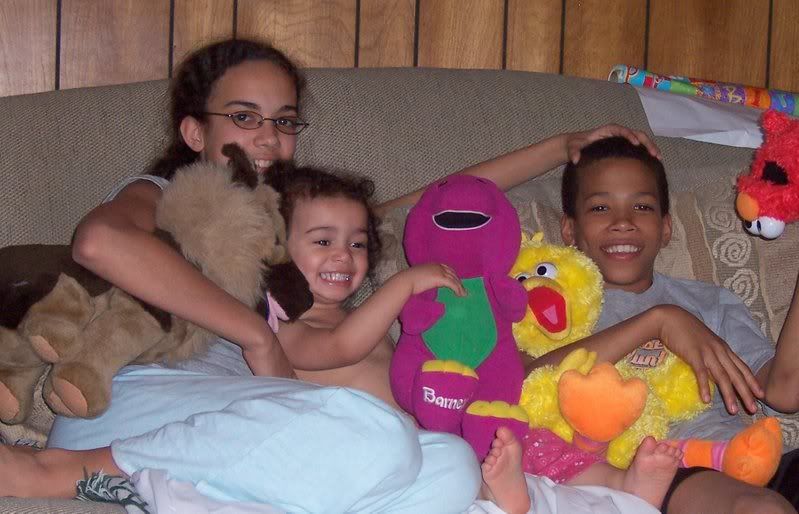 Name: Crystal
Home: United States
About Me:
See my complete profile
Previous Post
Archives
You are visitor
My buttons
---
---
Add Snippets to your site
---

Christian Women Online
Blog Ring
Join | List | Random
---