Knees to the earth
Beautiful Jesus How may I bless Your heart? Knees to the earth I bow down to everything You are. Beautiful Jesus You are my only worth. So let me embrace You always as I walk this earth. - Watermark
Frequently asked questions
Why is my baby still rear facing?



for more info: www.car-safety.org


Are you STILL nursing that baby - with all those teeth?

yes! LOL! Down to once a day - should be finished by May.

21 month milestone
Get blog updates:
Blogroll
My blogging buddies and other blogs I read:
Special Prayer Requests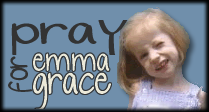 Recent Comments
Suzanne on 1/16/2006 7:23 AM
Crystal on 1/16/2006 8:31 AM
Valerie on 1/18/2006 4:43 PM
Mommy sites
Sunday, January 15, 2006
Tagged
I've been tagged by my friend Suzanne - to post 5 random things about myself. ............here goes.........


I hate water in my face and

absolutely

can't stand it in my ears - which leads into my next random thing -


I failed swimming at UT. The only "F" I've ever received.


I have 20:20 vision in my right eye and 20:600 in my left – so without my glasses I have very little (if any) depth perception. So don't toss anything at me and expect me to catch it or come even close.


I cannot make biscuits from scratch that couldn't double as masonry bricks no matter how hard I try or what recipe I follow.


I can still recite the 44 most commonly used prepositions that I memorized in the 4th grade. This is amazing for me because I usually forget why I've gone into a room, 5 seconds after I get up to do something.

Now as far as who to tag next - I first tag Sara from my online May/June mommies group (the only other "Blogger" blogger I know that Suzanne didn't tag .) I then tag my sisters (Melanie, Natalie, & Candice) and my other family members (inlaws, too!) and friends that read my blog and are "non bloggers". So they can either :

A. Start their own blogs :-)
B. Post their 5 random things as a comment to this post.

I look forward to reading about the people that read my blog.
posted by Crystal @ 4:55 PM

About Me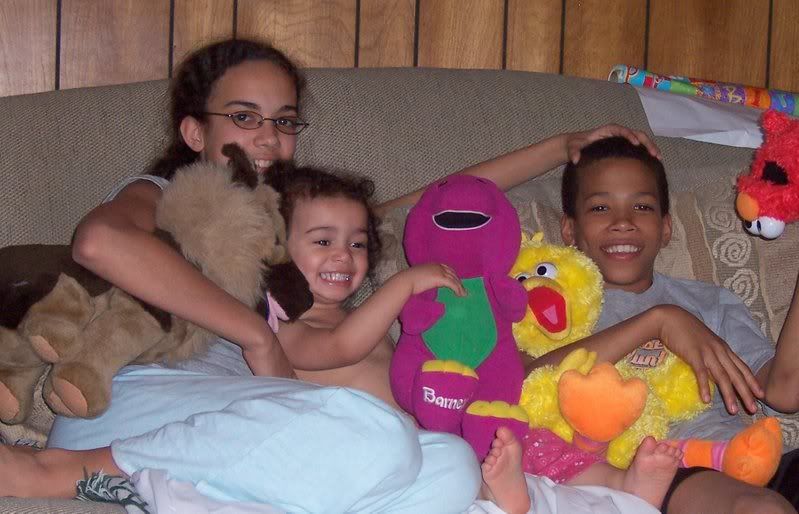 Name: Crystal
Home: United States
About Me:
See my complete profile
Previous Post
Archives
You are visitor
My buttons
---
---
Add Snippets to your site
---

Christian Women Online
Blog Ring
Join | List | Random
---