Knees to the earth
Beautiful Jesus How may I bless Your heart? Knees to the earth I bow down to everything You are. Beautiful Jesus You are my only worth. So let me embrace You always as I walk this earth. - Watermark
Frequently asked questions
Why is my baby still rear facing?



for more info: www.car-safety.org


Are you STILL nursing that baby - with all those teeth?

yes! LOL! Down to once a day - should be finished by May.

21 month milestone
Get blog updates:
Blogroll
My blogging buddies and other blogs I read:
Special Prayer Requests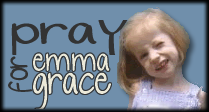 Recent Comments
Suzanne on 5/10/2006 7:12 AM
Mommy sites
Friday, May 05, 2006
Pictures from Candi's visit
I did get a little behind in posting - but here are the pictures from my sister Candi's visit. She lives in Florida with her husband and 4 kids. They were here for a few days in March. - I was able to see my nephew for the first time and she was able to see K for the first time as well.

(We had a great time visiting - Thanks for asking Desiree)

Warning: Picture heavy post! :)


Candi at our home for J's birthday party



So happy to see her - I just love my baby sister!



My "new to me" nephew with his mommy



Candi and her husband Tony



My niece and nephew "snuggle bunny" and "man man"



Snuggle, Man man, and Tater tot (L to R)



Dad came for a visit, too




The birthday boy




The next day we headed out to Grandma L's house. Doesn't she look good for a 93 year young woman??



J with his Great Grandma



All the girls on Great Grandma's "big bed"



The next day we had desserts at my Aunt Joy's house


Me holding K - My Aunt Joy holding my nephew Daniel



Candi with my other sister Natalie



My sister Melanie, Candi, ME, and our cousin Mikka



Dad, Candi, Mom



All the grandkids (+ cousin Aaron next to J in the back row) Wow 10 of them between us girls.

posted by Crystal @ 7:13 AM

About Me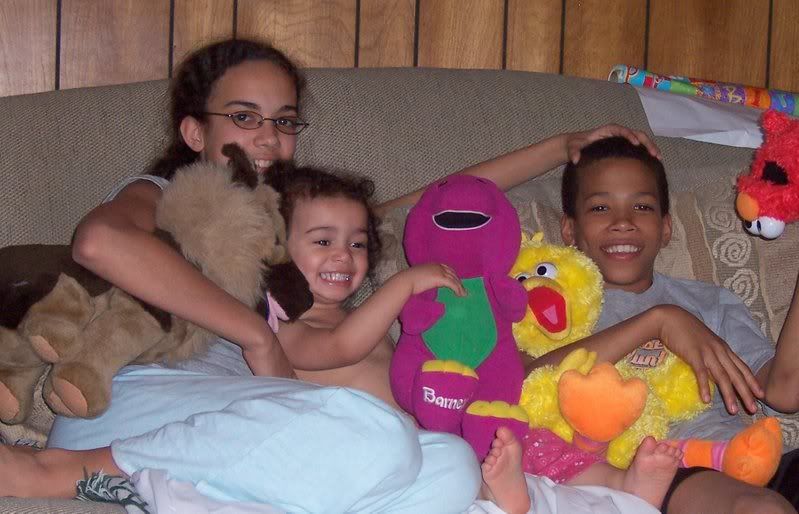 Name: Crystal
Home: United States
About Me:
See my complete profile
Previous Post
Archives
You are visitor
My buttons
---
---
Add Snippets to your site
---

Christian Women Online
Blog Ring
Join | List | Random
---