Knees to the earth
Beautiful Jesus How may I bless Your heart? Knees to the earth I bow down to everything You are. Beautiful Jesus You are my only worth. So let me embrace You always as I walk this earth. - Watermark
Frequently asked questions
Why is my baby still rear facing?



for more info: www.car-safety.org


Are you STILL nursing that baby - with all those teeth?

yes! LOL! Down to once a day - should be finished by May.

21 month milestone
Get blog updates:
Blogroll
My blogging buddies and other blogs I read:
Special Prayer Requests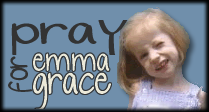 Recent Comments
Mommy sites
Wednesday, June 14, 2006
Works for Me Wednesday (#3)
This is my only my 3rd entry for the Works for Me Wednesday postings, and already I'm racking my brain all week long trying to think of what I do that may be a useful tip to someone else.

I'm calling this week's entry the "Never ending snack mix jar".

About a year ago I purchased a large container of animal crackers. (The 4lb bucket at S@ms Cub.) Once my kids emptied it, I decided to set that up as our Snack mix jar.

The key to the "Never ending snack mix jar" is to keep a steady supply of pretzels -
Since I do my "staple" shopping once a month, every month I buy a few bags of pretzels (usually not more than $1 a bag - I stock up when they are on sale) I also add a big bag of miniature marshmallows and a bag of chocolate chips to my grocery list.

Every Monday I pour a bag of pretzels into the jar, and I scoop a cup or so of

EITHER

marshmallows or chocolate chips in with them. I usually alternate between the chocolate chips and marshmallows weekly. I then check our cereal boxes and if there isn't enough cereal in a box for both kids to have a bowl I add this to our jar mixture. Through the week as they eat cereal for breakfast, whenever a box gets low, the remaining cereal is added as well.

The mixture is always changing, and the bucket is rarely empty (I can always add a bag of pretzels if it's low). At snack time they shake up the jar and fill up a snack size Zipl0c baggie with the "ever changing", "never ending" snack mix.

You can check out all the WFMW participants' links at http://www.rocksinmydryer.typepad.com/.
posted by Crystal @ 11:00 AM

About Me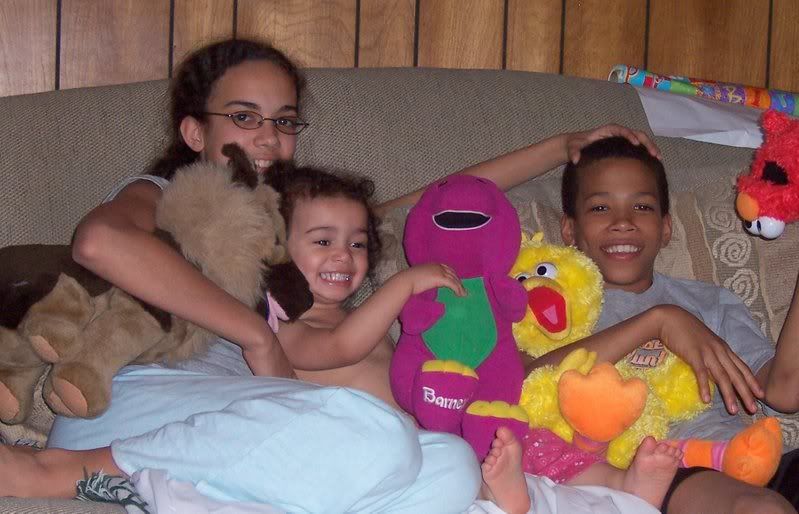 Name: Crystal
Home: United States
About Me:
See my complete profile
Previous Post
Archives
You are visitor
My buttons
---
---
Add Snippets to your site
---

Christian Women Online
Blog Ring
Join | List | Random
---